Relax and enjoy the timeless good looks, rock-solid build quality and exceptional warmth that only a Nectre wood heater can bring to your home. Nothing beats the real experience of a wood fire.
Australian Made®
With a Nectre fireplace, you're also choosing reliability and quality. We've been crafting fireplaces in South Australia since 1978, which has earned Nectre an excellent reputation locally and all over Australia.
Nectre Form 1
coming soon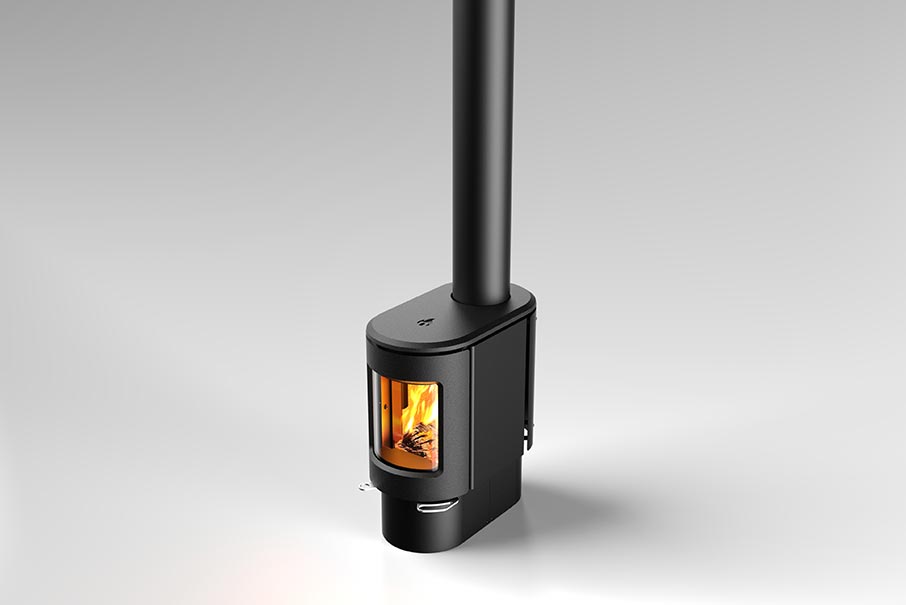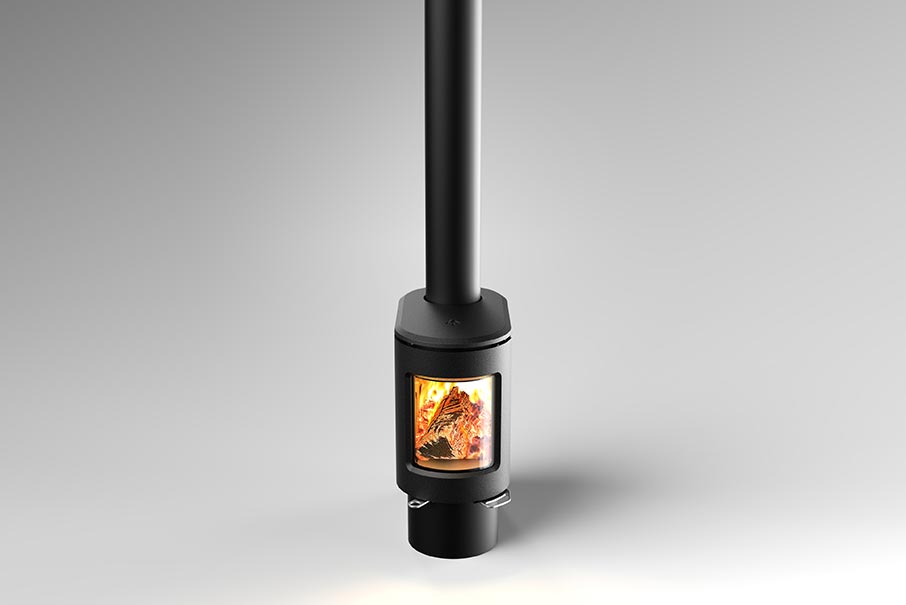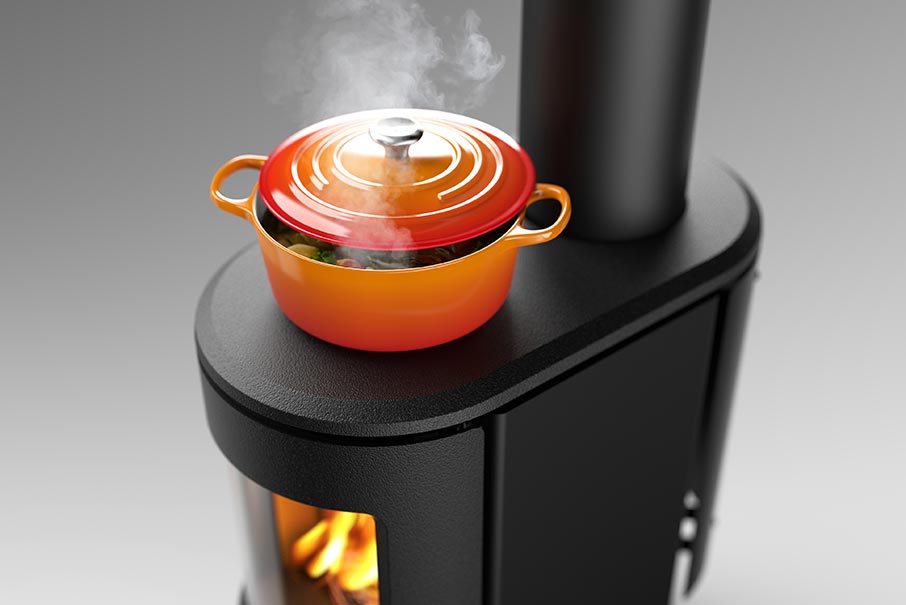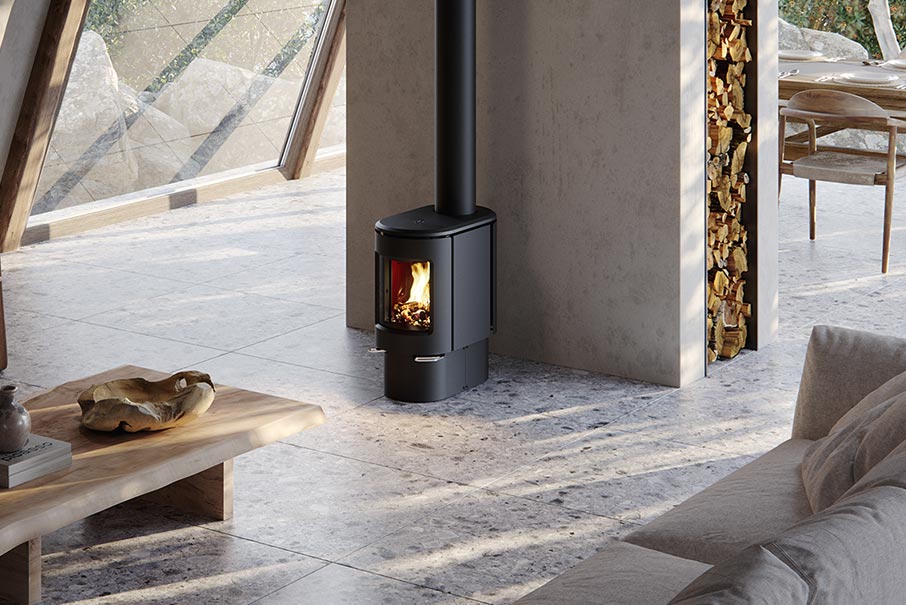 Nectre Form 1 is a fresh and novel take on what a combustion heater can look like, and the only wood heater in the Australian wood heating landscape with its narrow yet deep form factor. The sleek capsule shape is resolved with cast iron, high quality stainless steel controls and curved glass, which offers a wider view of the flames, impressive performance and heating efficiency. The outside air capability and ability to cook on the top plate will make Form 1 especially attractive for compact, eco-friendly housing designs, and make it a better fit for newly constructed housing in general.
Deep firebox was designed to fit large logs
Outside air capable
Cooking zone
Australian Made
Nectre Form 2
coming soon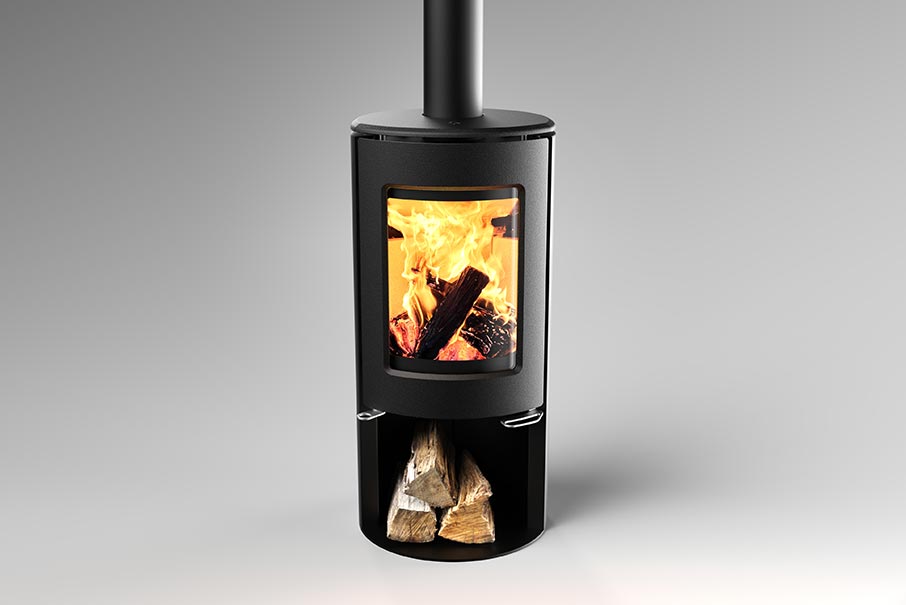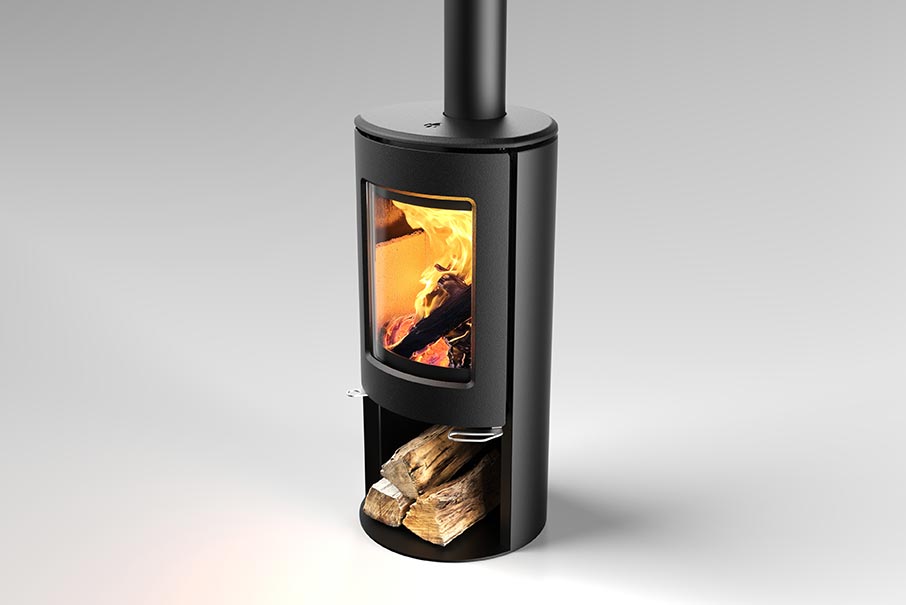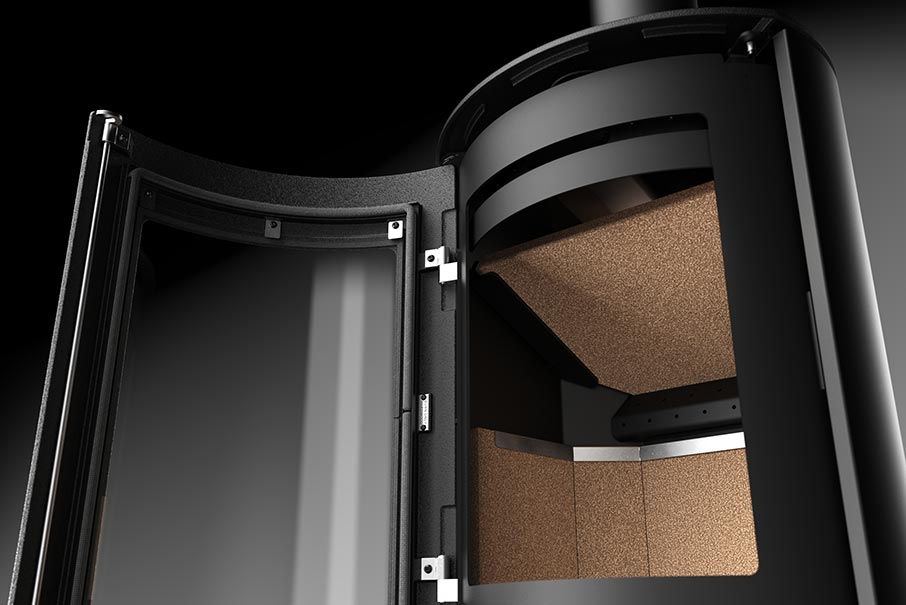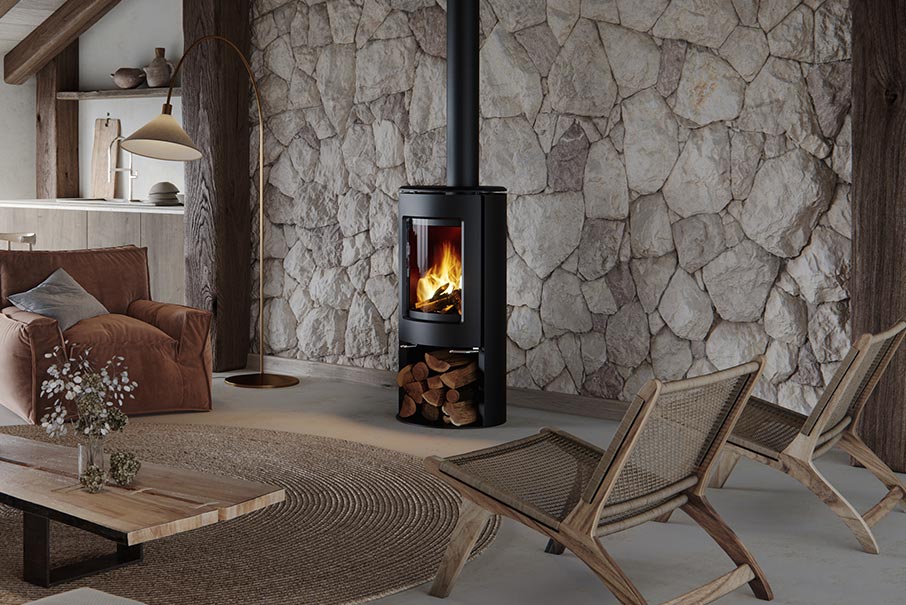 Form 2 has been designed to suit the modern Australian, it is not only clean and extremely modern in its aesthetics but performs exceptionally well with low emissions and powerful heat output. The ability to connect the air intake of the heater to an outside air source, will mean that it can efficiently heat the modern Australian home. A cast iron door and top plate not only resonate the robust quality synonymous with the Nectre brand but also more effectively radiate heat into the home. A large pane of curved, flame-resistant glass gives a more captivating view of the fire.
Portrait orientated wood heater
Outside air capable
High quality stainless steel controls
Australian Made
Nectre N15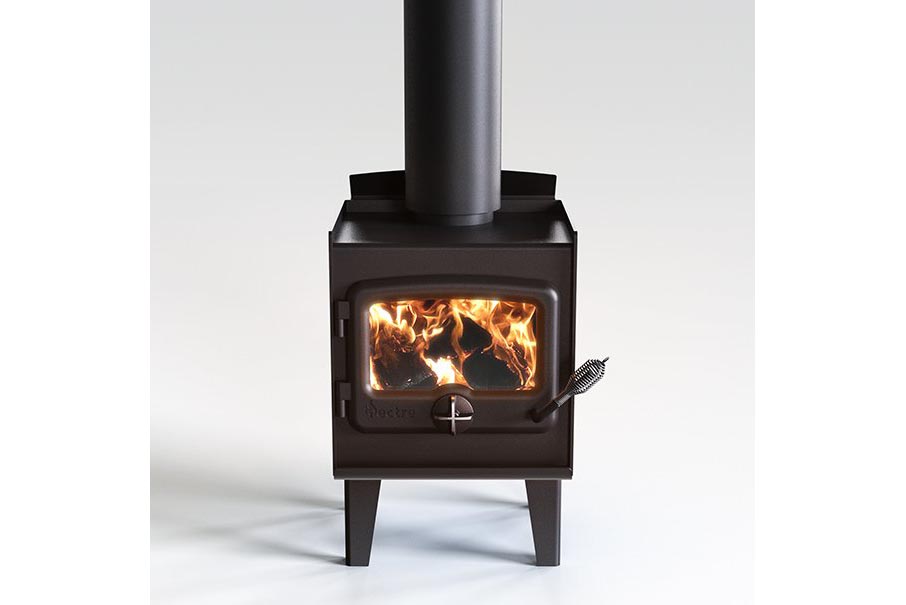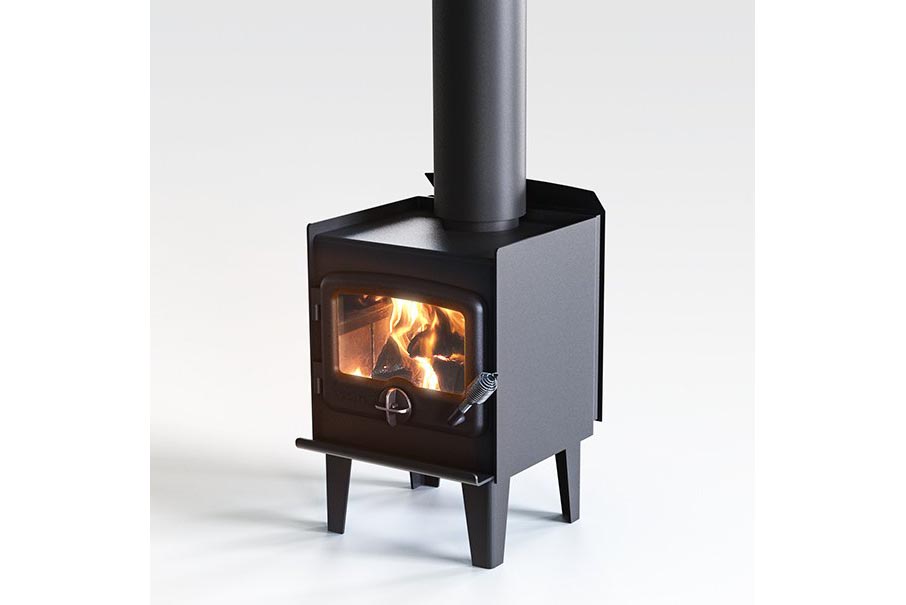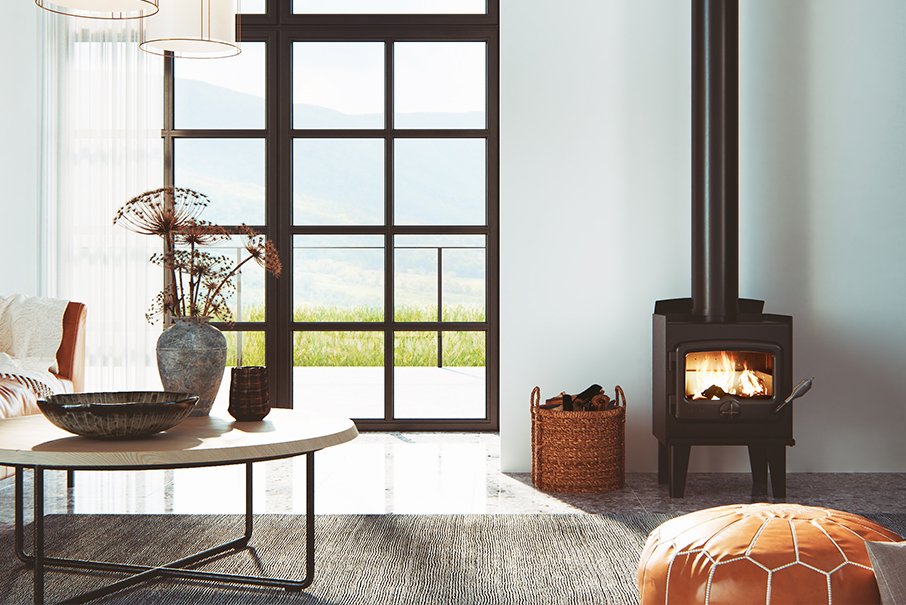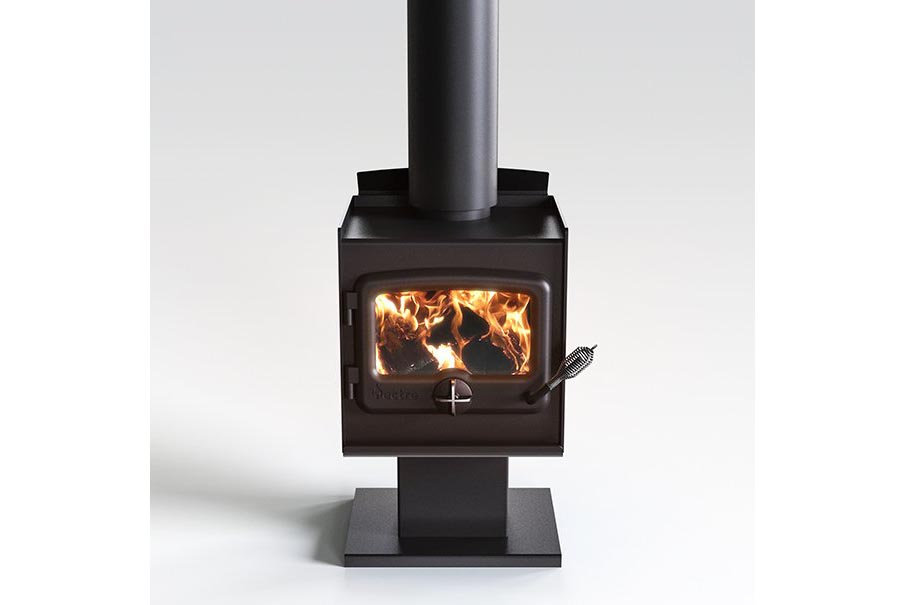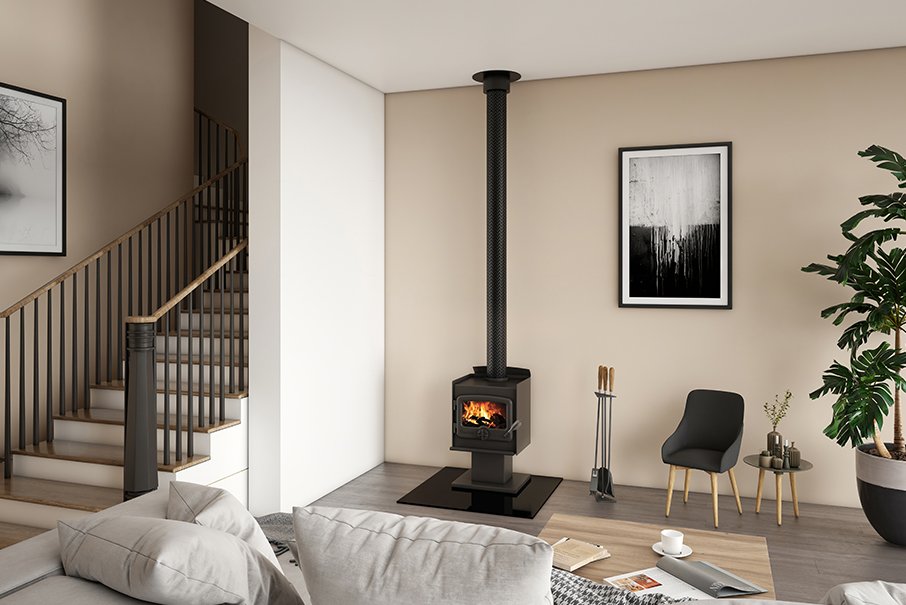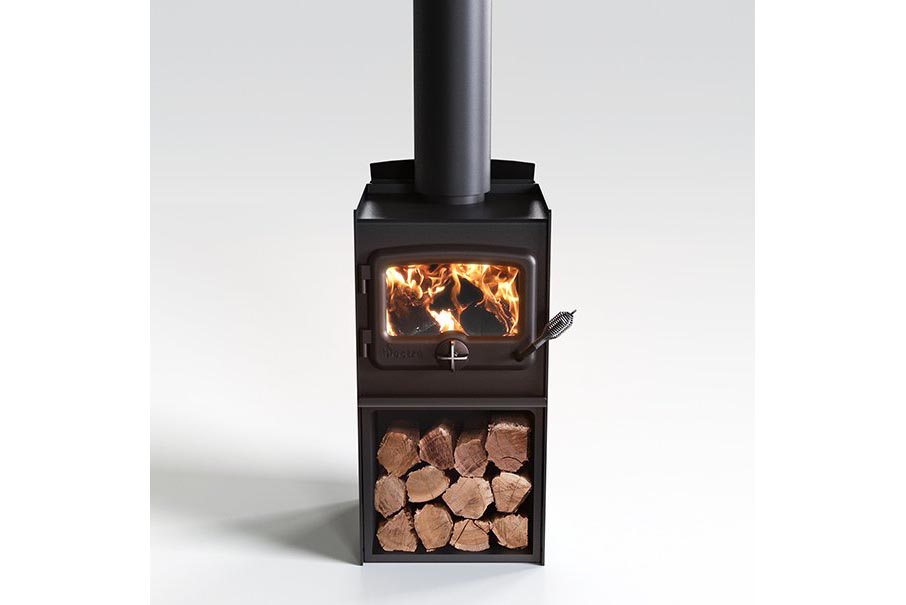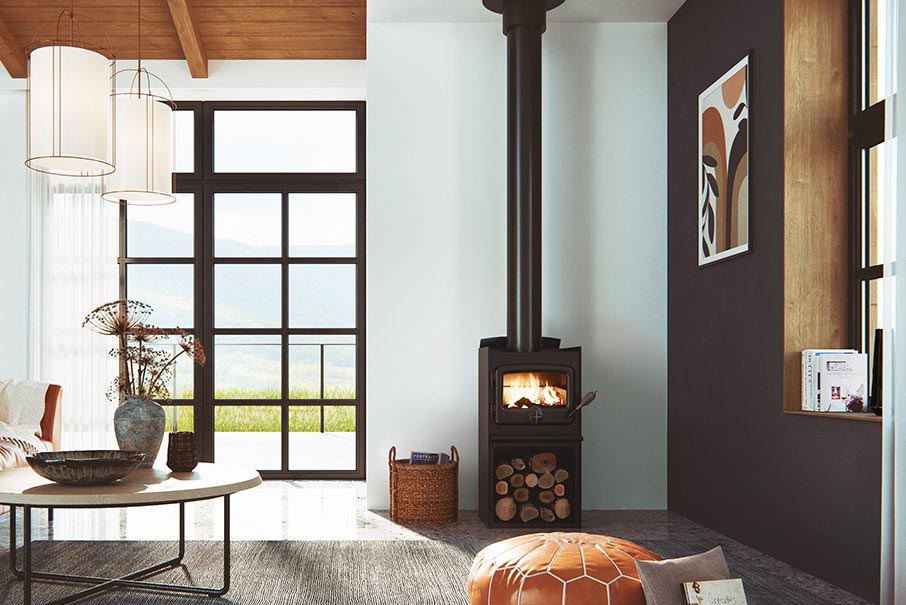 If you don't have much space to play with – don't worry. The Nectre 15 is simple, classic and compact but offers an impressive radiant heating capacity of up to 160m2. The Nectre 15 is the perfect choice for adding some wood fire magic to any corner of the room. Grab a book and get cosy.
Tiny footprint that provides remarkable heating output
Firebrick lining to improve thermal mass
Cool spring handle
Available in legs, pedestals or woodstacker
Australian Made
Nectre N60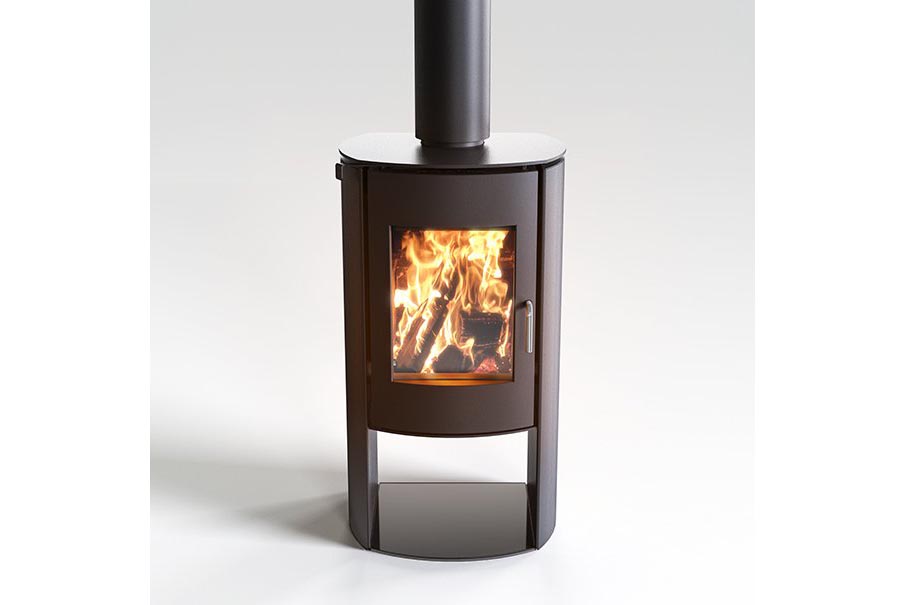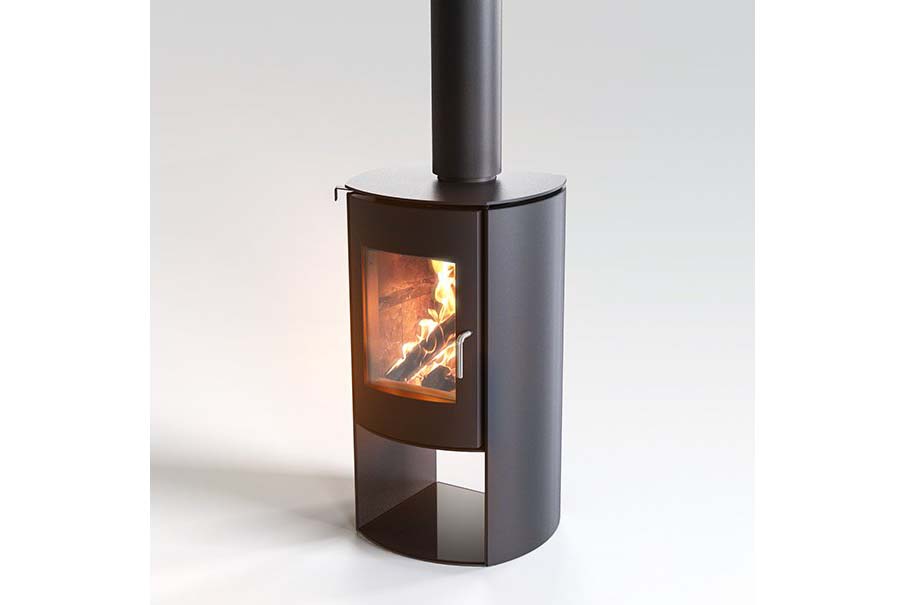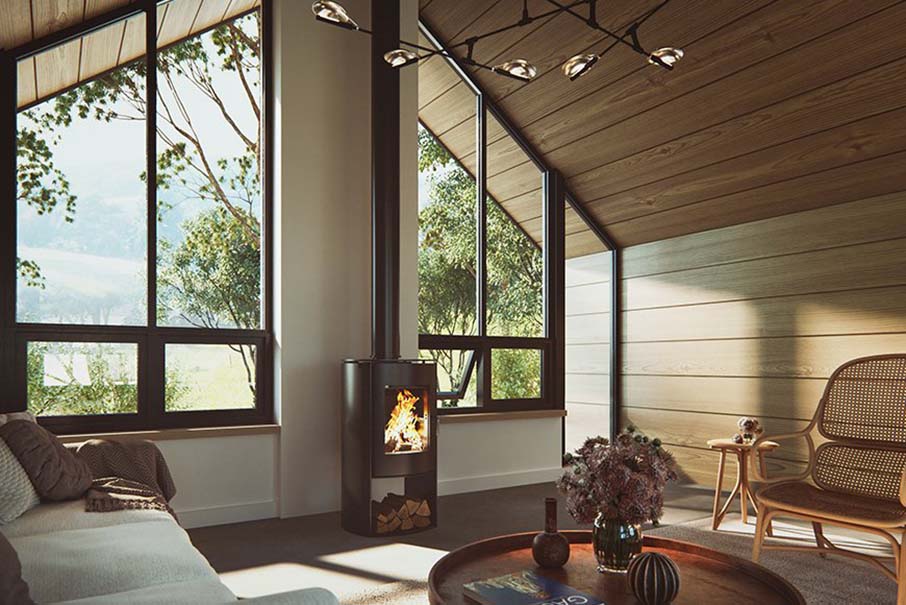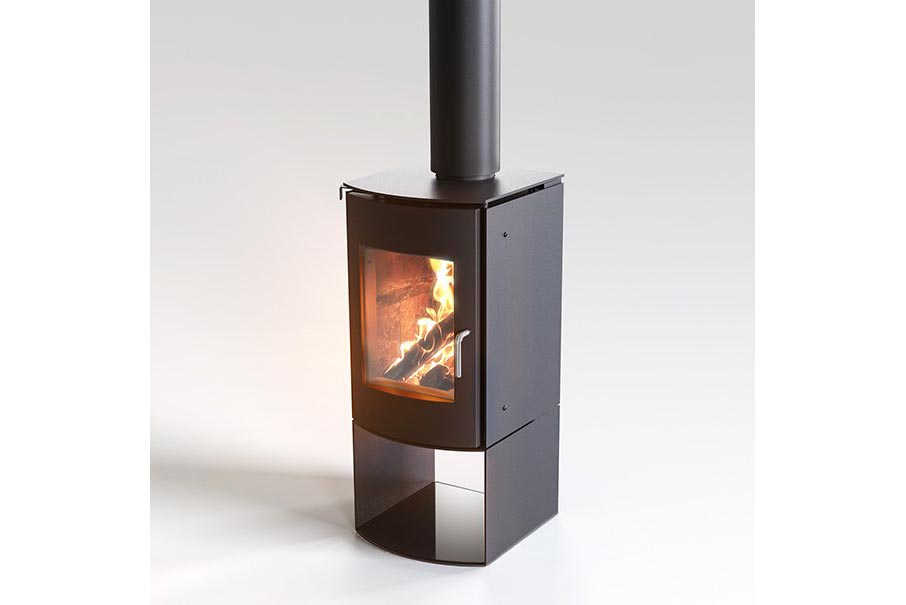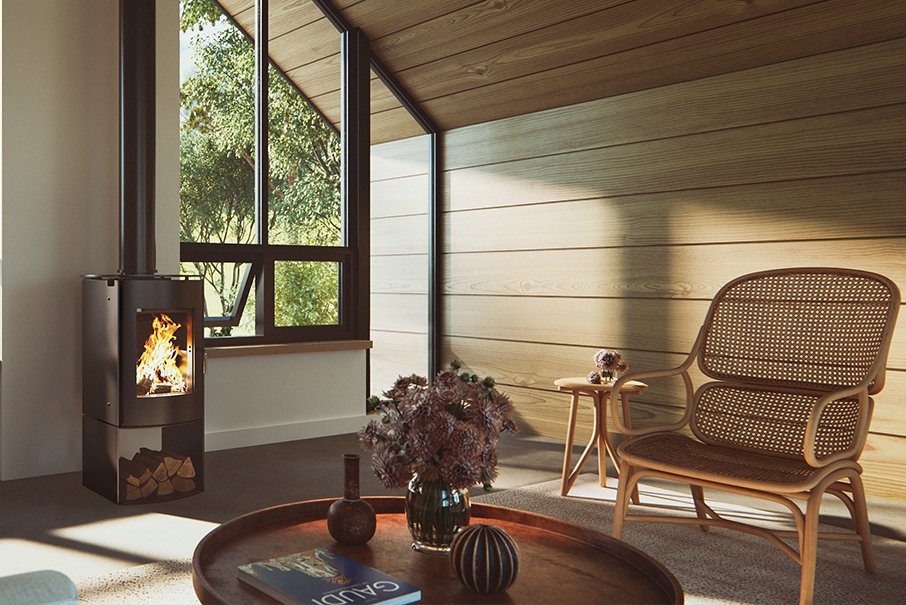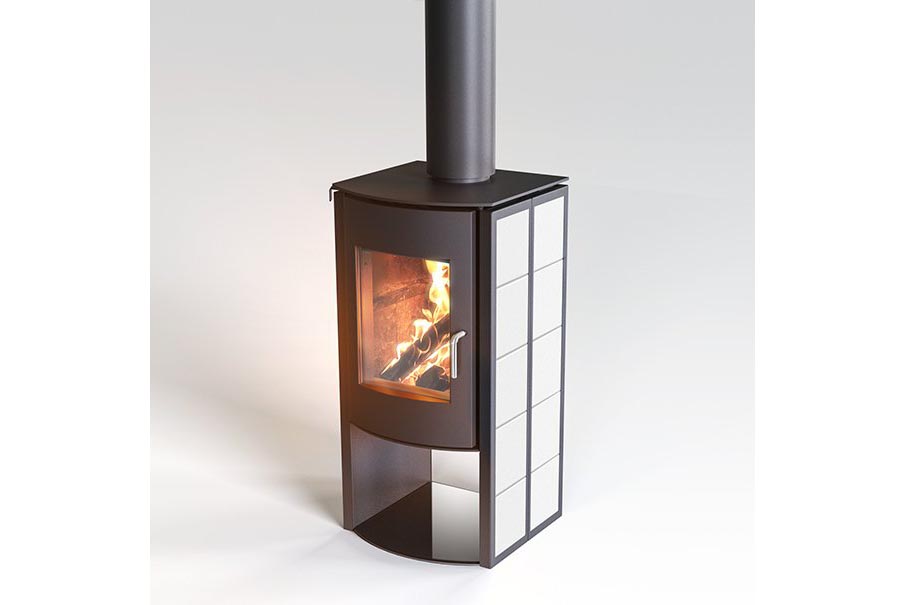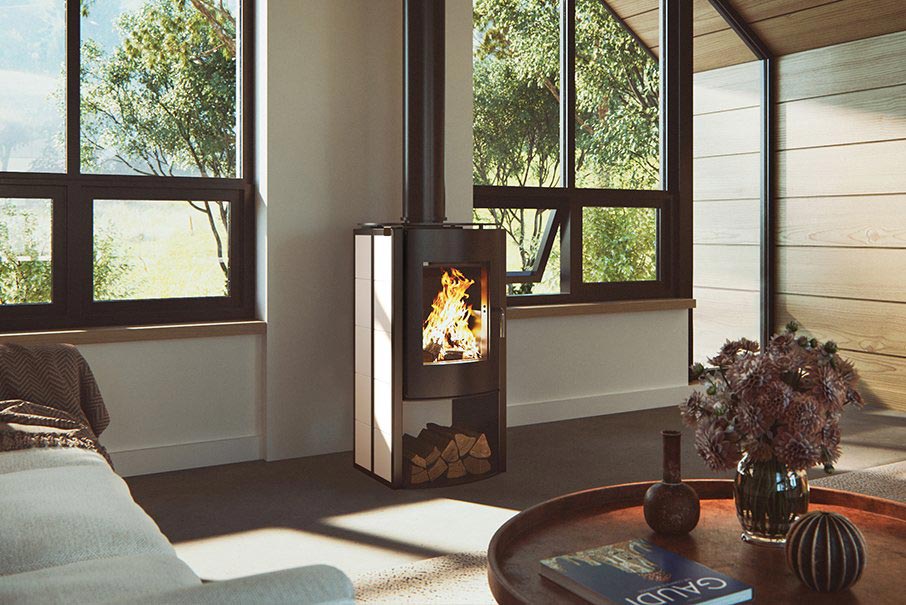 The Nectre N60 is easily a crowd favourite with its tall, sleek, award winning design. With the choice of white tiled sides, curved sides or naked black sides, it will complement any home's interior design.
Black metallic paint finish
Steel door with ceramic glass
Highly efficient of up to 84%
Choice of three exterior coverings
Australian Made
Nectre Mk1 & Mk2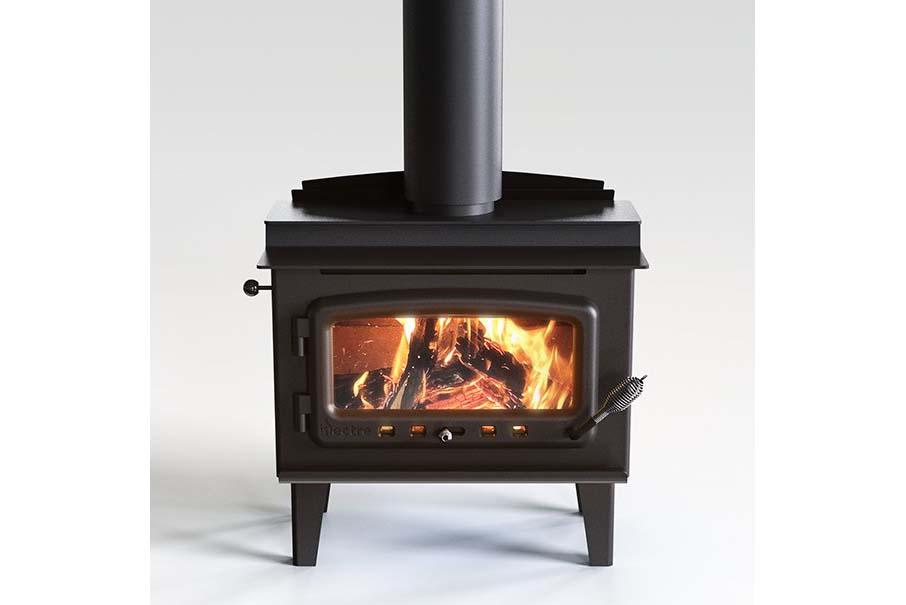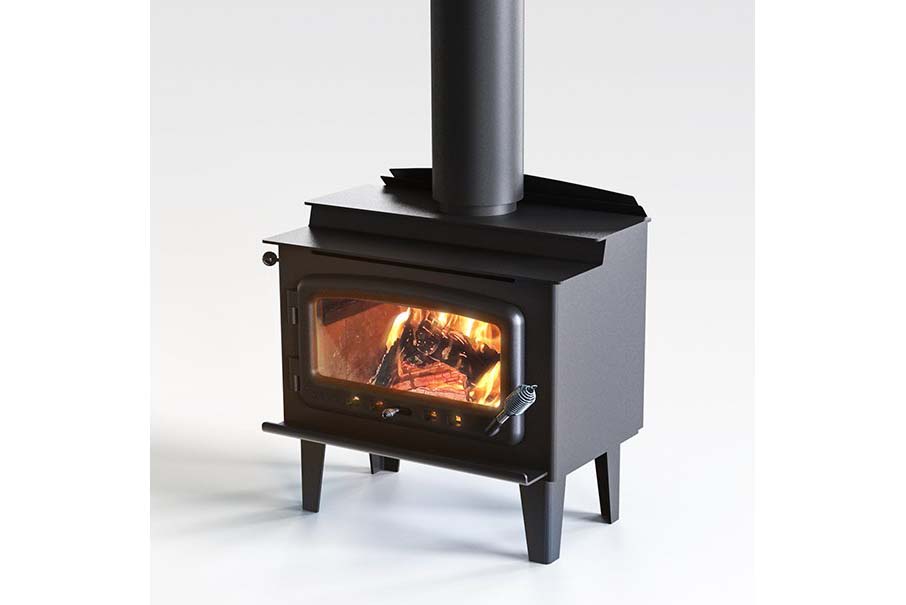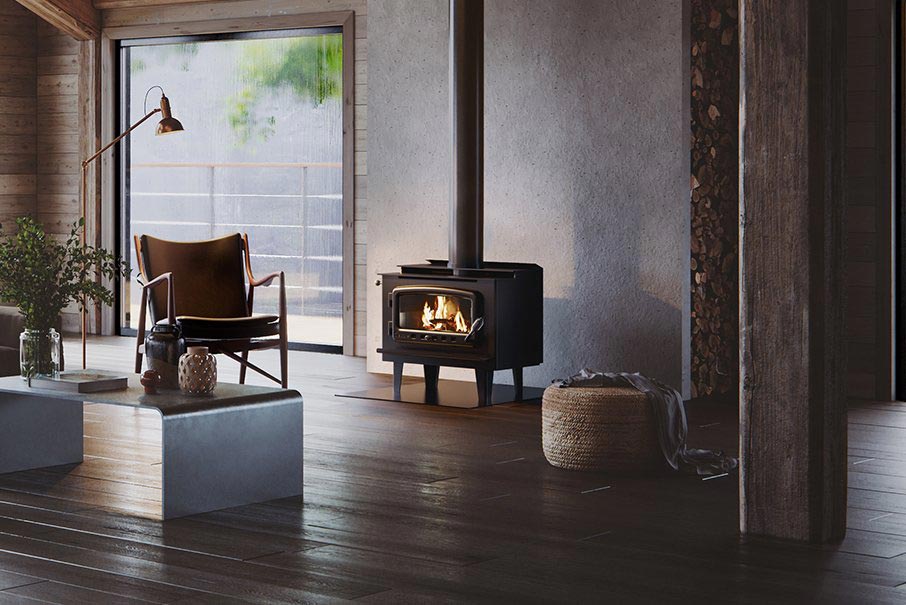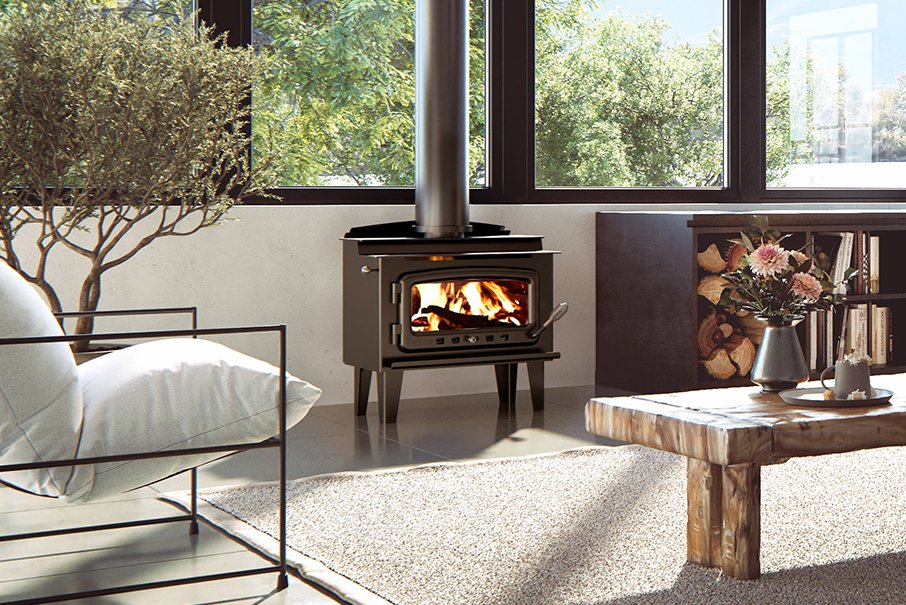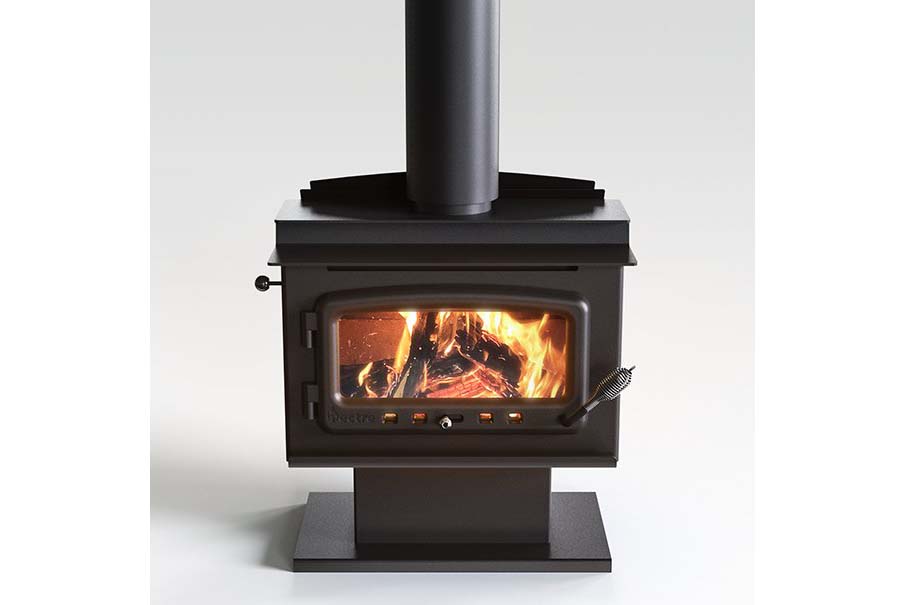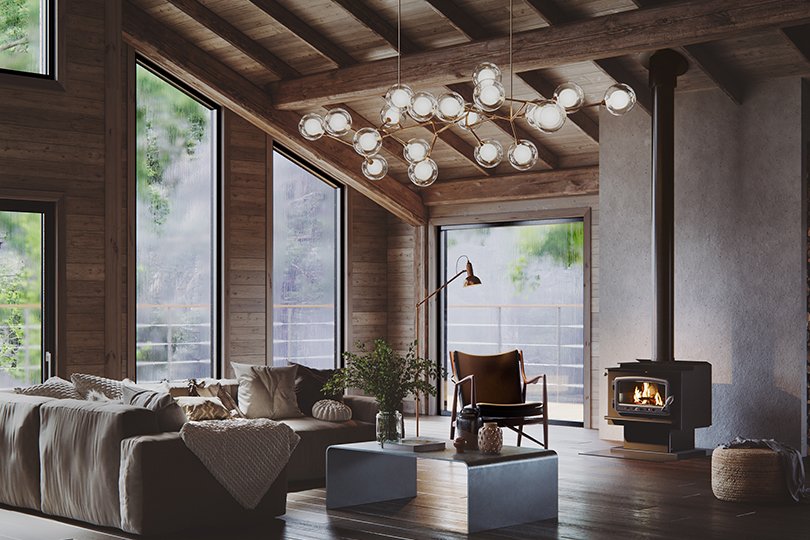 A powerful and robust radiant wood heater, the Nectre Mk1 is a popular choice with a classic design that works well in both traditional and modern settings.The Mk1 and its impressive heating performance make it a standout
The Nectre Mk2 is beautifully compact but yet powerful enough to heat around 185m2 of living area.
Mk1 output of 22kW- Mk2 20kw
Choice of freestanding legs or pedestal
Mk1 heats up to 200m2 - Mk2 185m2
Cast iron door with ceramic glass
Easy to operate
Australian Made
Nectre Mk3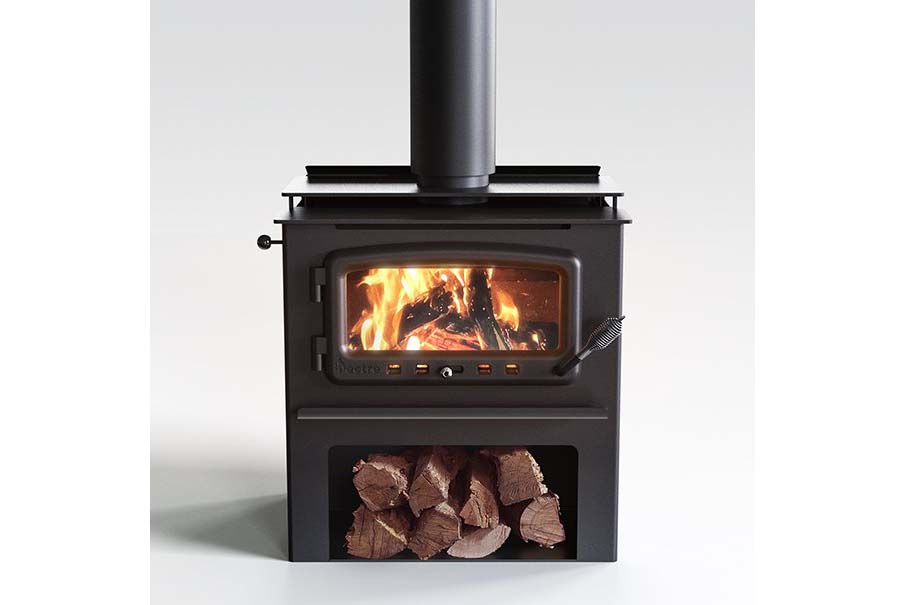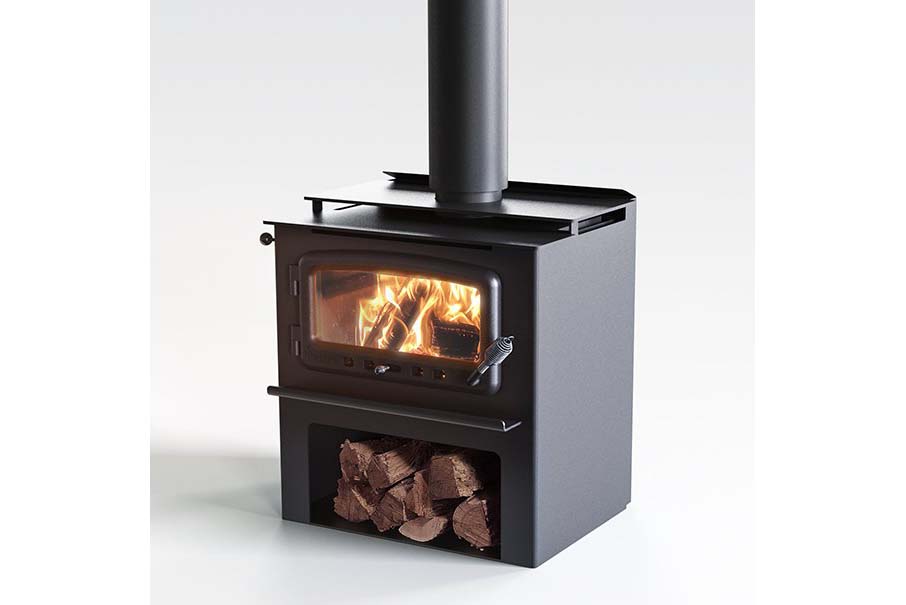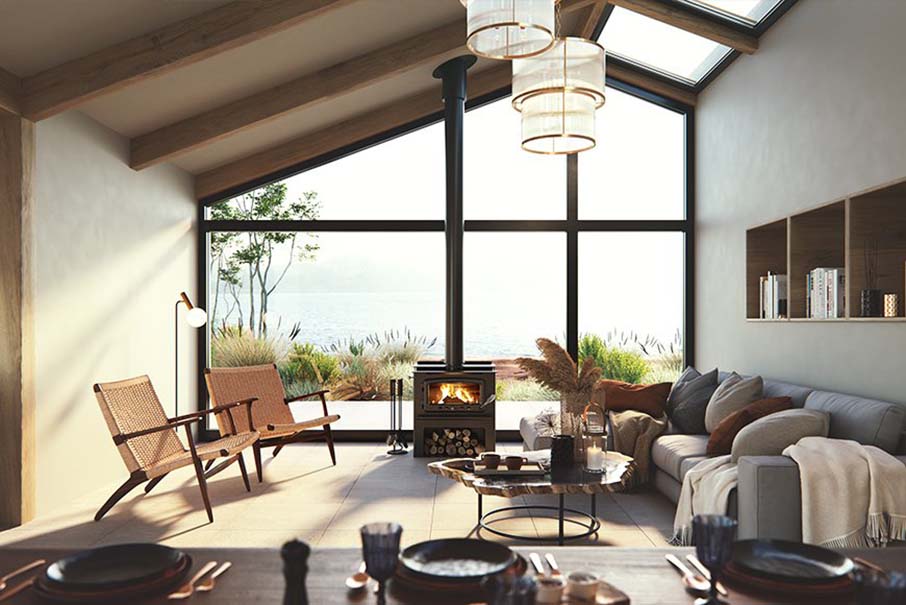 You'll be captivated by the sights and crackling sounds of logs burning in the generously sized firebox. The Nectre Mk3 comes with a wood stacker base for added convenience and authentic visual effect. Not only it looks good but it also performs brilliantly.
Black metallic paint finish
Heats up to 270m2
Standard 3-speed remote control fan
Comes with a convenient woodstacker
Australian Made
Nectre MEGA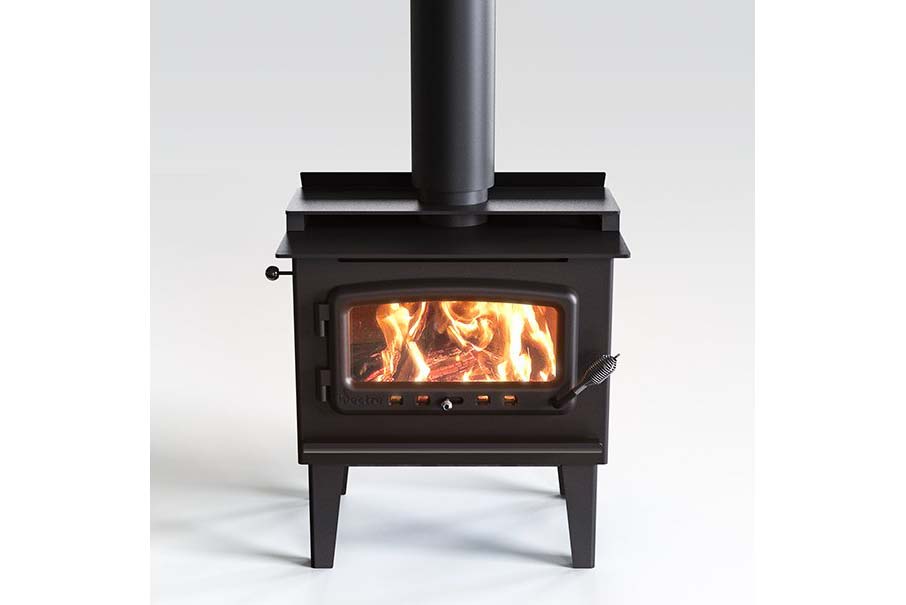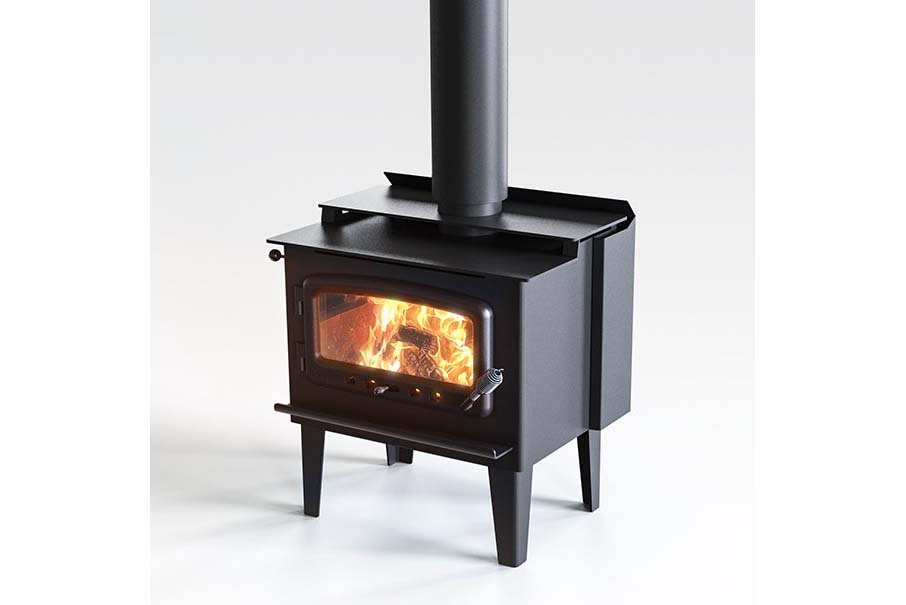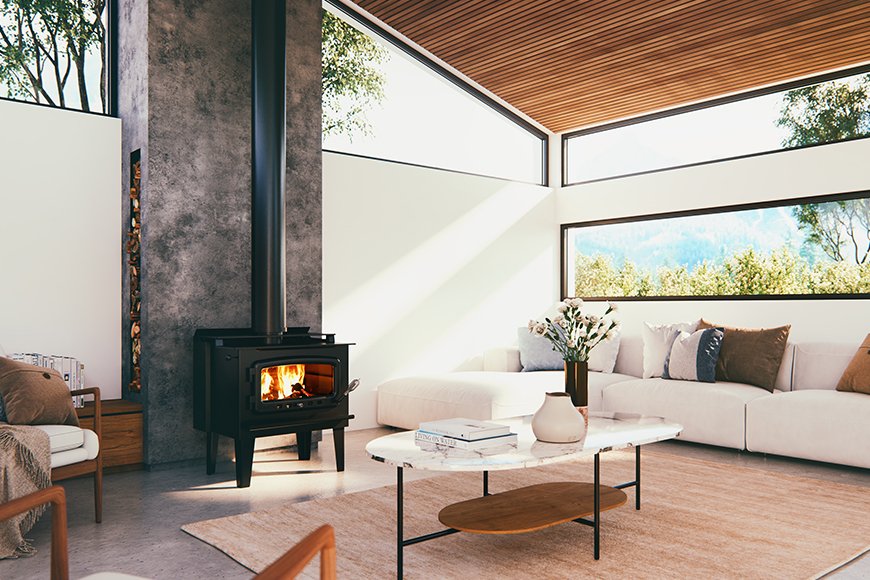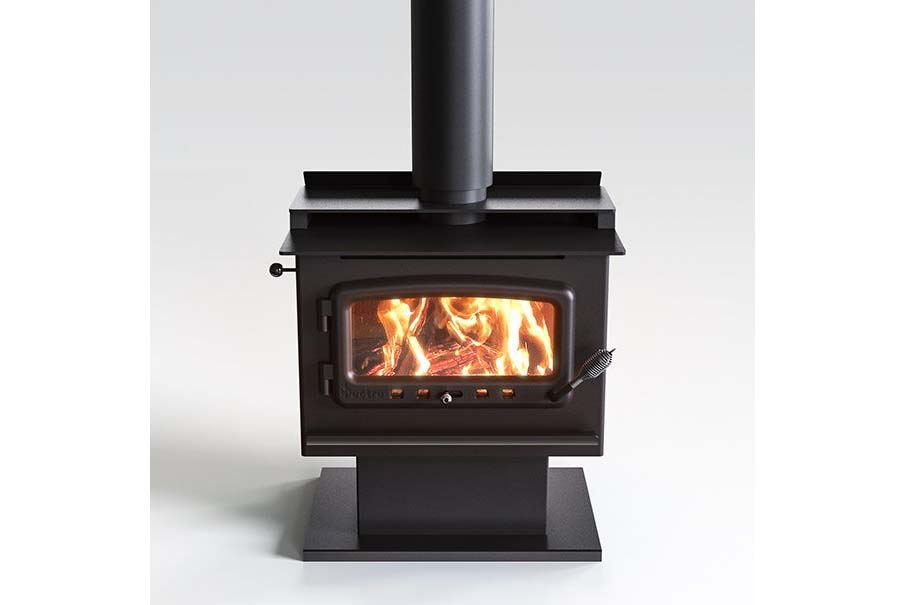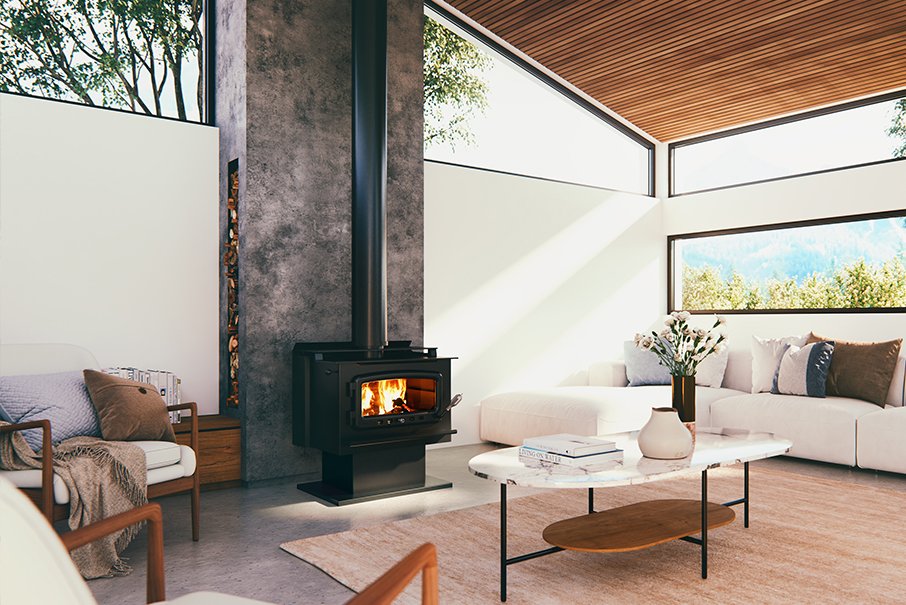 The Nectre Mega will be a welcome addition into your home. It will give large living spaces plenty of warmth and ambience. It has been designed for maximum impact, offering your home an impressive and highly functional feature where you can gather with friends and family on those chilly winter days.
Enormous heating capacity of up to 340m2
Choice of freestanding legs or pedestal
Optional 3 speed fan
Optional central heating boiler
Australian Made
Nectre N900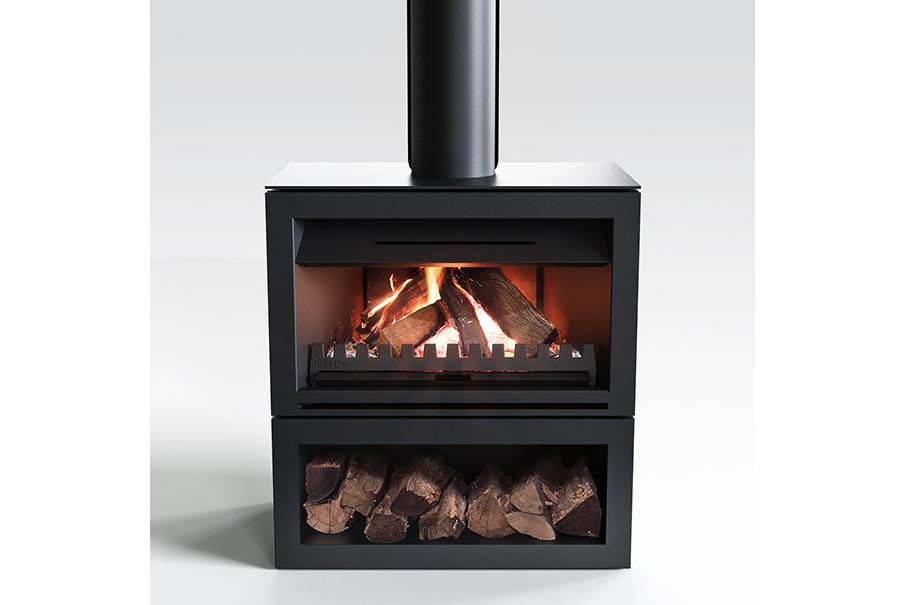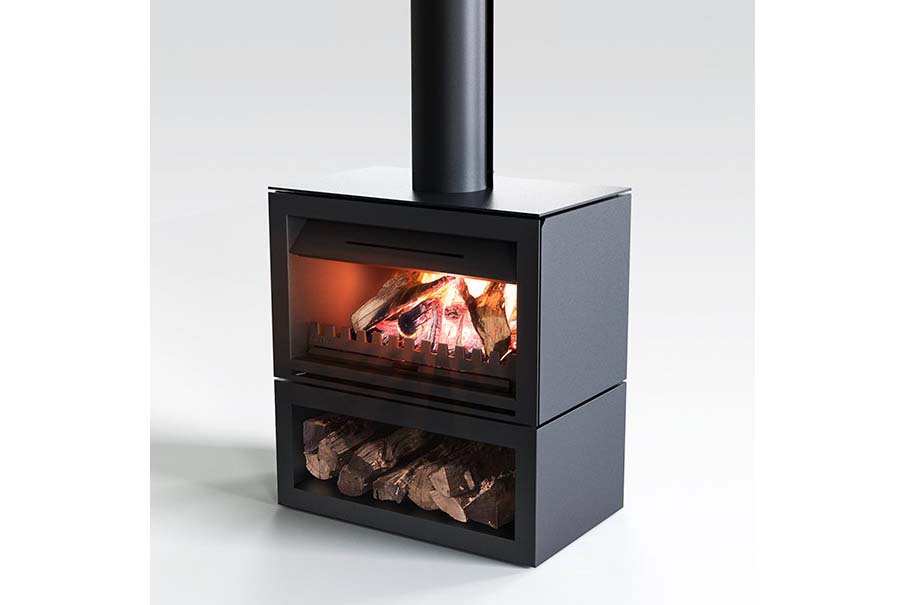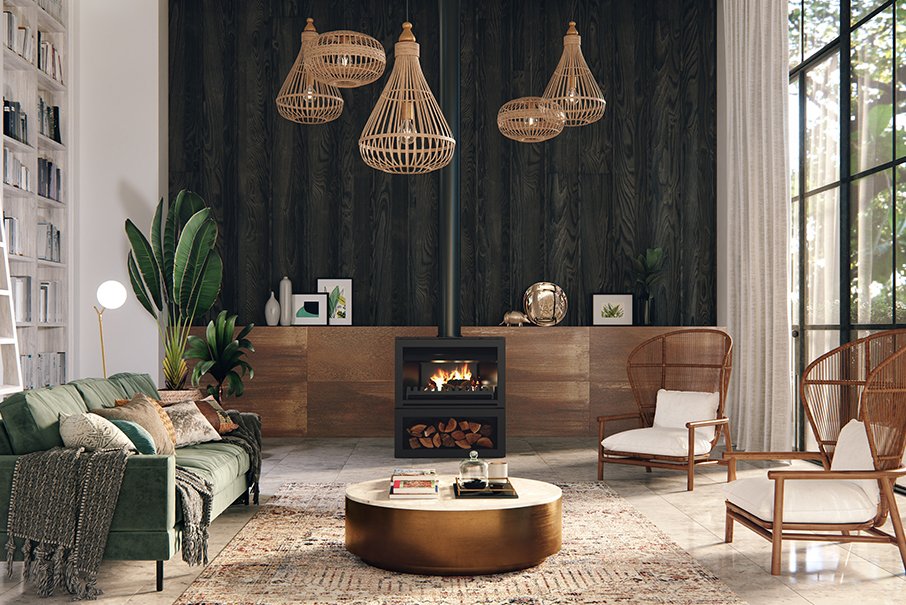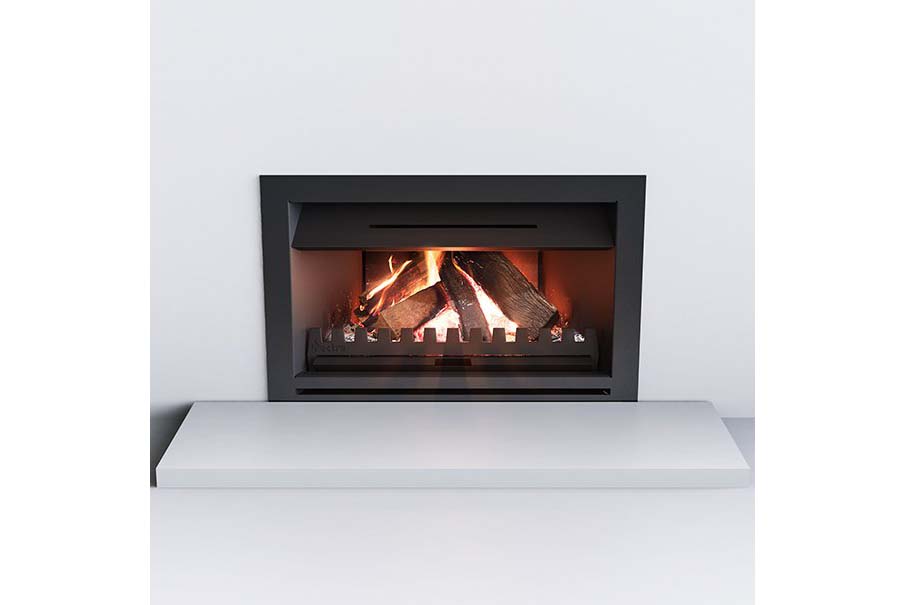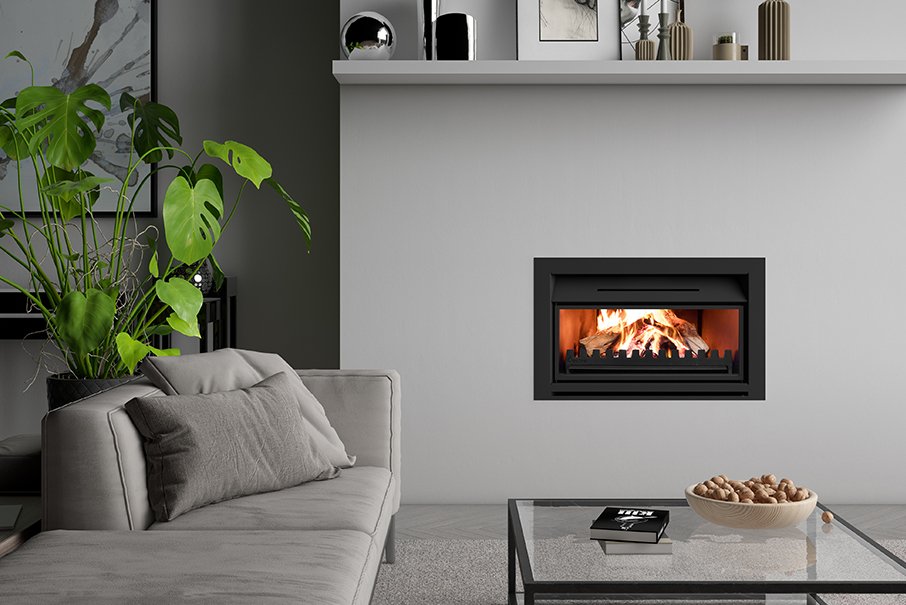 Our largest heater yet encapsulating the beauty of an open flame. We designed this fire to impress. The Nectre N900 is easily the perfect choice for inside the home as well as adding another dimension to your undercover alfresco entertaining area.
Massive firebox
Freestanding or inbuilt wood fireplace – with or without a woodstacker.
Longer burn time for better efficiency
Up to 100m2 heating capacity
3 speed fan with remote control
Australian Made
Nectre Inbuilt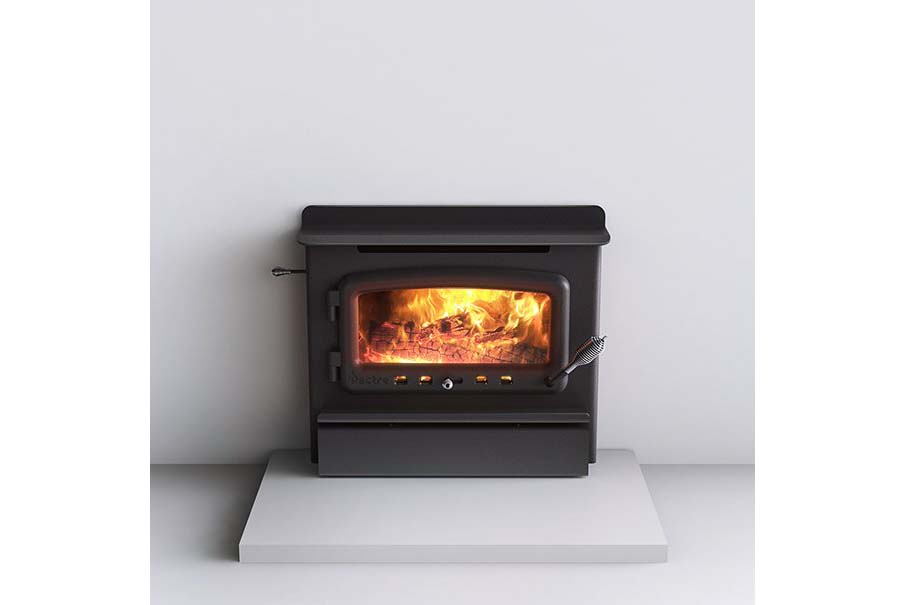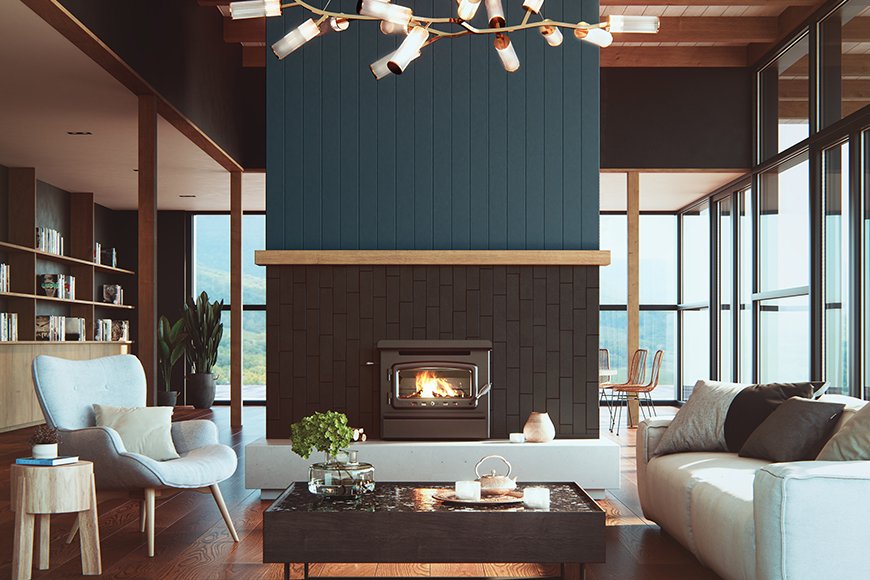 Designed with an enormous firebox that is alluring to the eyes. It is elegantly crafted with a longer burn time to ensure those cozy moments last forever. It should definitely be the fireplace to keep you warm and snugly during the winter nights.
Massive firebox
Longer burn time for better efficiency
Up to 160m2 heating capacity
Australian Made
Nectre Bakers Ovens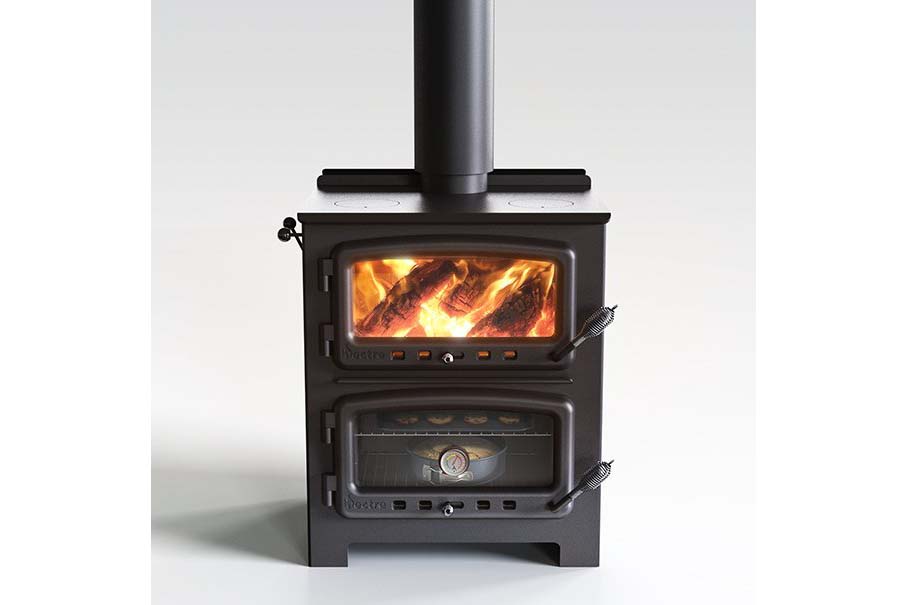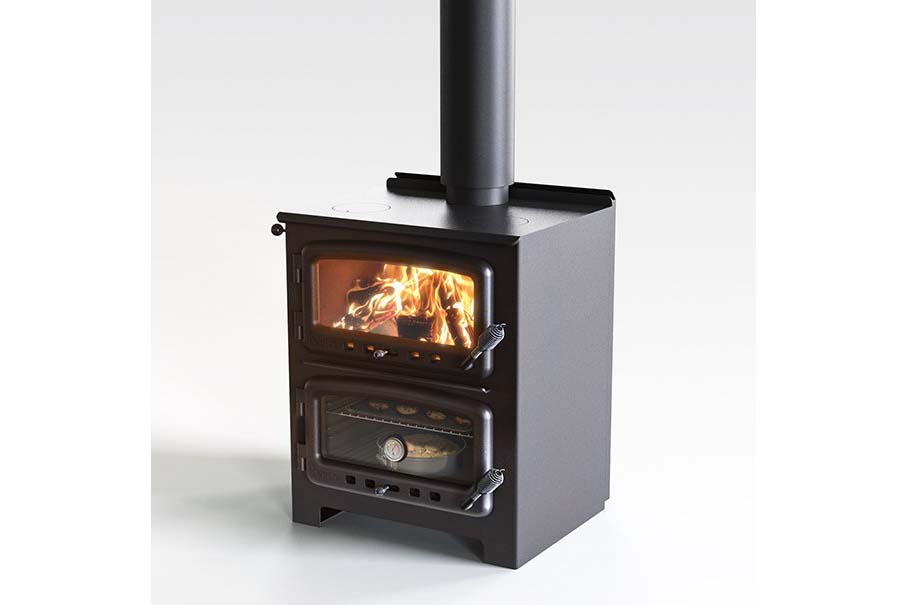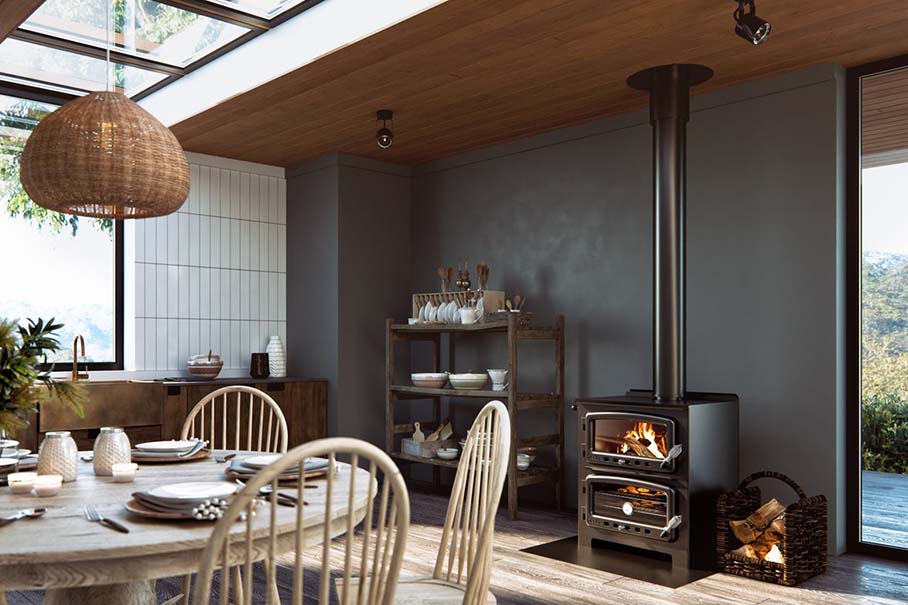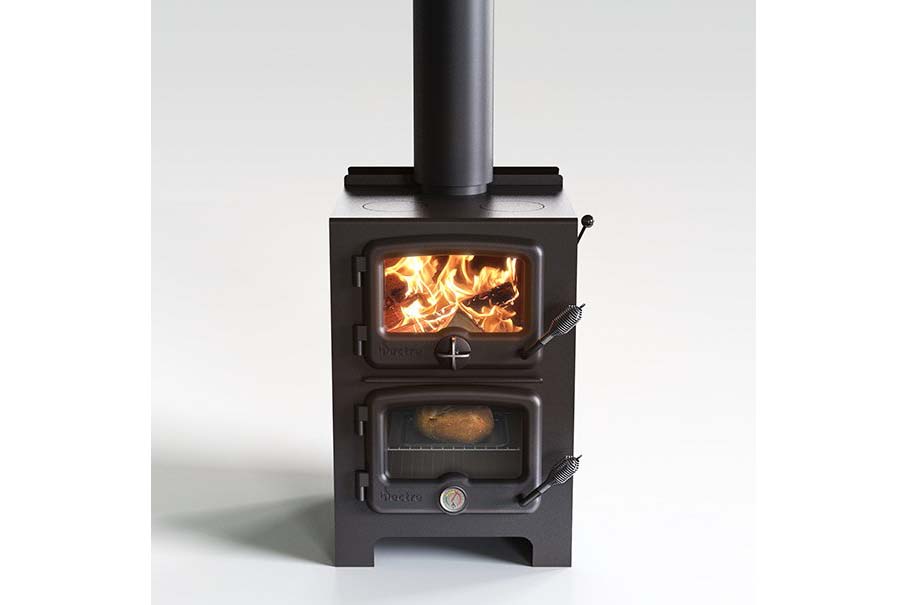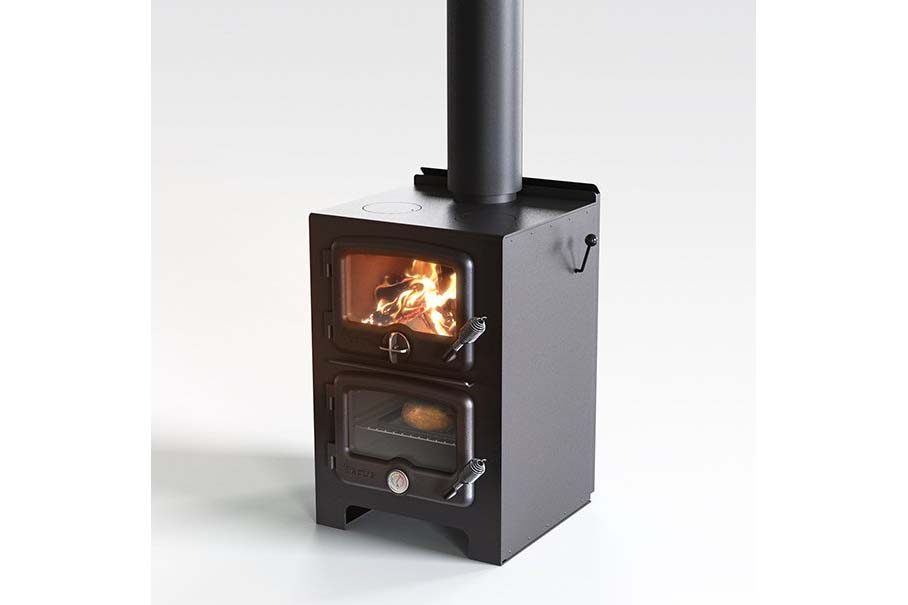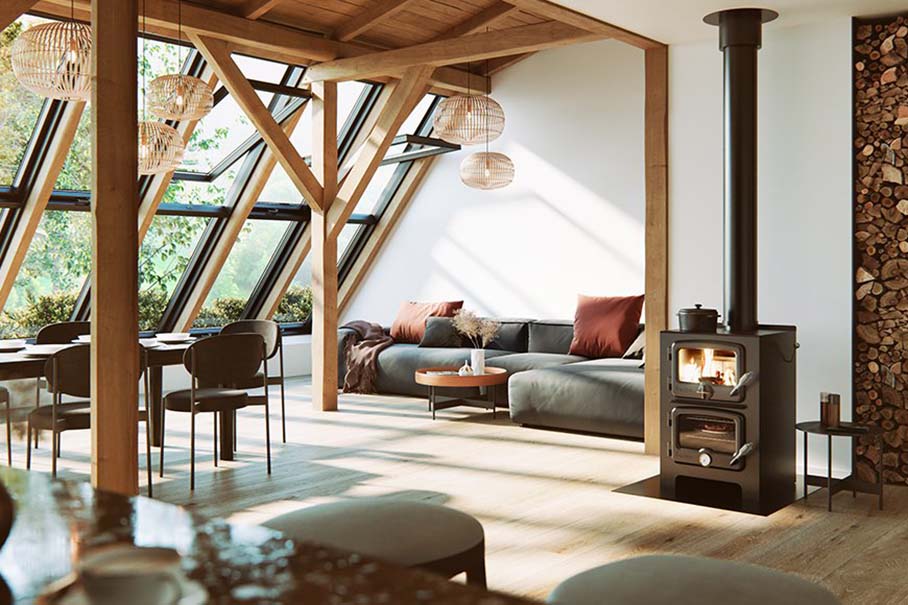 Why stop at just heating your home? The Nectre Bakers Oven gives you the option to warm your living area and cook meals with the efficiency and natural power of a real wood fire. Using its traditional styled stove top and large oven, imagine impressing your guests in a cosy corner of your home with the sights and smells of home cooking while watching logs smoulder and flames dance.
Bakers Oven heats up to 120m2
Big Bakers Oven heats up to 200m2
Oven temperature thermometer
Optional factory fitted domestic hot water boiler
Australian Made