The Radiante 846 3V has created a new world of fireplace design with its intriguing and impressive triple sided firebox. A stunning visual and high performance heater, the Radiante 846 3V is a triple sided firebox that is admired for its uniqueness and strong heating ability.
Featuring the original Cheminees Philippe dual opening door system on both doors, the Radiante 846 3V gives you a choice of where to enjoy the ambience of a real open fire and a brilliant slow combustion heater when the doors are closed.
The Radiante 846 3V can be placed in the middle of a room or coming off a wall to create an impressive room divider. There are no limits to how you can feature this functional and impressive fire.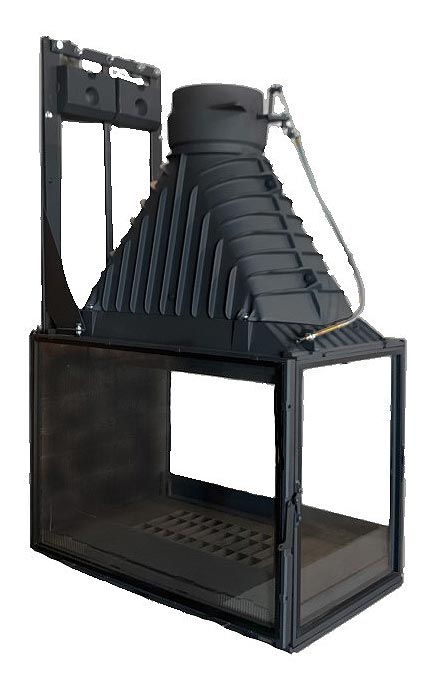 Features & Benefits
100% French made in Cheminees Philippe's foundry and manufacturing facility.
Firebox construction all cast iron with two ceramic glass doors and one glass fixed panel, heat resistant to 800℃
Total weight 230 kg
Flue size 230mm or 9"
Reduced energy costs with excellent dual combustion heating system
Estimated maximum heat out put 300 sq metres*
Both doors have dual opening door mechanism – lateral (side) and vertical
Easy clean, removable ash pan
EPA approved and Australian standards AS/NZS 4012/4013 (1999)
* Varies depending upon ceiling height, installation and place of construction.