The Horama fireboxes epitomise all of Cheminees Philippe's values: design, quality, efficiency, comfort and safety. The new classic, streamlined firebox integrates beautifully into the modern architecturally designed home and fits superbly with classic décor too.
The Horama's quality cast iron firebox distributes the heat efficiently throughout the room, whilst the large, wide window provides mesmerising views of the dancing flames, creating an irresistible atmosphere of beauty and radiant warmth.
Available also as a complete glass door version – The Horama Vitres.
Install freestanding or into a masonry surround, the Horama is a beautiful, functional and value added fireplace.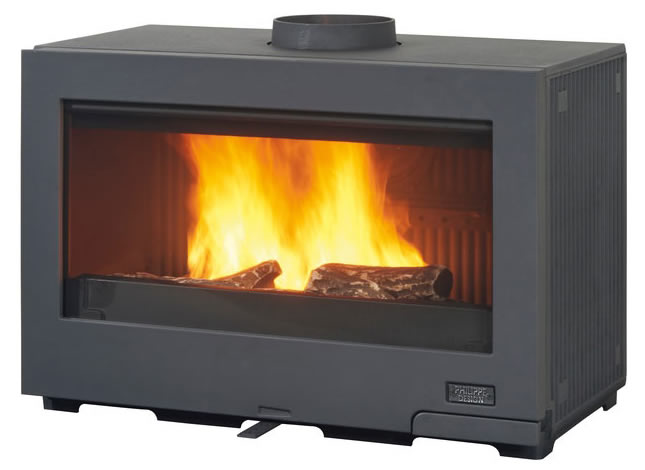 Features & Benefits
100% French made in Cheminees Philippe's foundry and manufacturing facility.
All cast iron construction with large panoramic vision glass door heat resistant to 800℃.
Freestanding or inbuilt (refer to clearances)
Total weight 199 kg
Flue size 150mm or 6"
Reduced energy costs with excellent dual combustion heating system
Estimated maximum heat output 300 sq metres*
Single opening door mechanism – lateral (side)
Easy clean, removable ash pan
EPA approved and Australian standards AS/NZS 4012/4013 (1999)
* Varies depending upon ceiling height, installation and place of construction.