The Petit Godin has an iconic look that makes it the main attraction in any home.
It features beautiful cast iron embellishments that come in a range of designer colours.
The Petit Godin's beautiful, unique design is so versatile, it doubles as both an efficient fireplace and a statement piece, standing out against the backdrop of any modern or classic home.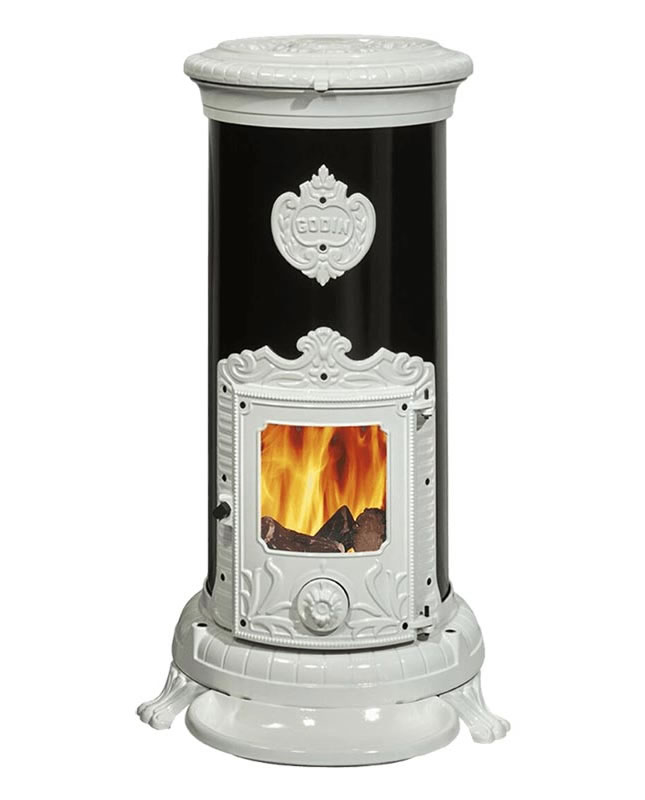 Features & Benefits:
Timeless, unique fireplace design
10 beautiful colours to choose from
Heat output up to 220sq.m
Weight 100kg
Front & top loading fuel
Fuel: wood burning, logs up to 25cm and 50cm vertical
Flue size 125mm
Fireplace all cast iron and enamelled steel
Advantage – positioning of logs vertically allows for longer burn time up to 7-8 hours